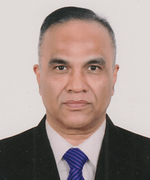 We take immense pleasure of having opportunities to talk about journey to the assorted business organizations of the sphere East Asian, Middle Eastern and other esteemed geographic regions.
All the credits of our rapid and smooth progress in the world of trading, travel and tourism, finance and accounting, manpower recruiting and numerous other services goes to our valued customers. Obviously, we also feel proud of our employees and staffs for their dedication and hard work to meet satisfaction of those customers.
We always have the affinity to do something special for our principal abroad and provide customers with the best service experience. That is why; Salf Group is consistently concerned with the commitment of creating an environment for all, associated with the companies that support our fundamental principles while building value.
We expect the efficiency of Salf Group shall render satisfactory services to its previous and new clients to raise the glory of our nation in the years to come.
We are highly grateful to almighty Allah for all out blessings to us without which we could not have reach to the position where we stand today.
Message from our Chairman